Lanvin is the oldest still active French fashion house, and its fragrances have always had a very special place in my heart. Usually, they do not have very pompous ad campaigns … but if you are among those who love wearable, feminine, and very well-thought-through perfume notes, I recommend that you try them out next time you are shopping.
Rumeur 2 Rose Perfume description
As the name suggests, Rumeur 2 Rose smells of roses. I would describe it as an extremely fresh rose scent with an invincible floral note. It is mostly characterized by lightness and tenderness.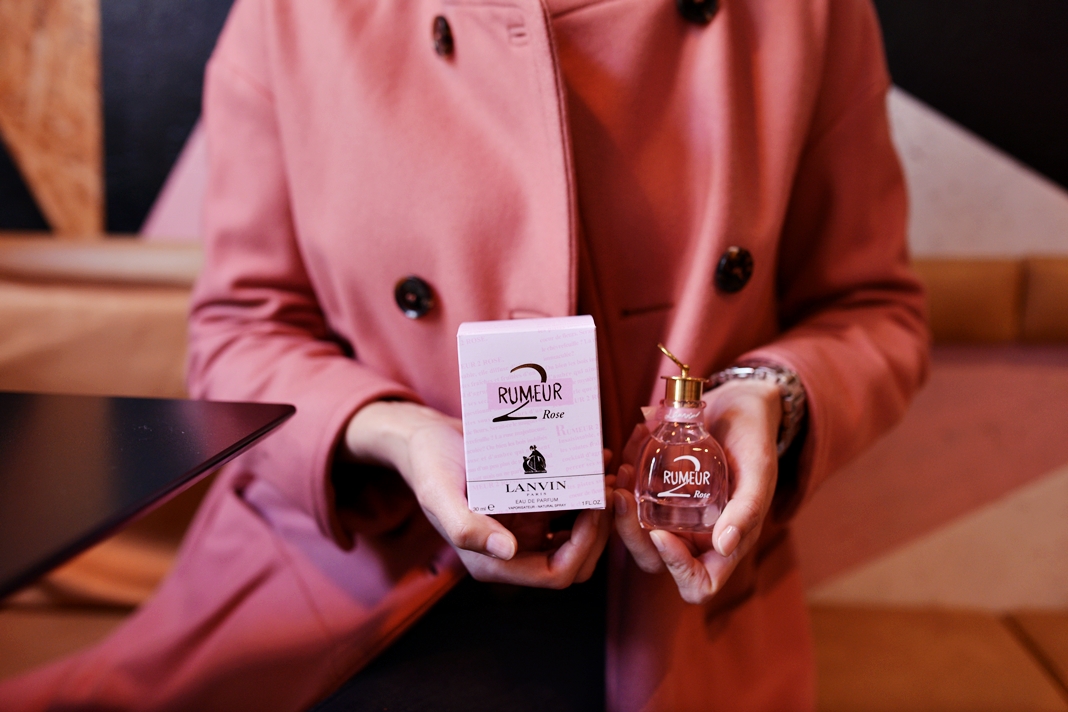 In the top notes, we can notice the intertwining of fresh roses with citrus scents, which in the bottom notes, however, open up a little bit also on sweet and warmer notes. On my skin, it has good staying power. Even after a few hours, the perfume Lavin Rumeur 2 Rose does not lose its freshness.
In the top notes, we can notice the intertwining of fresh roses with citrus scents
For all lovers of fresh flower scents, it is suitable for all seasons. I personally think that the rose scent is a classic, which is not only reserved for blossoming springtime. Nevertheless, the fresh and floral composition places this perfume in the spring-summer perfume category.
Lanvin Rumeur 2 Rose is a daily fragrance suitable for informal and formal occasions. In general, it is very versatile. It will also be suitable for those who do not want very specific fragrances and are more fond of perfumes with signature floral notes. To also add a male opinion, it is one of my partner's favorites. If you are picking a signature scent that is in the rose-flowery category, you should consider this one, too.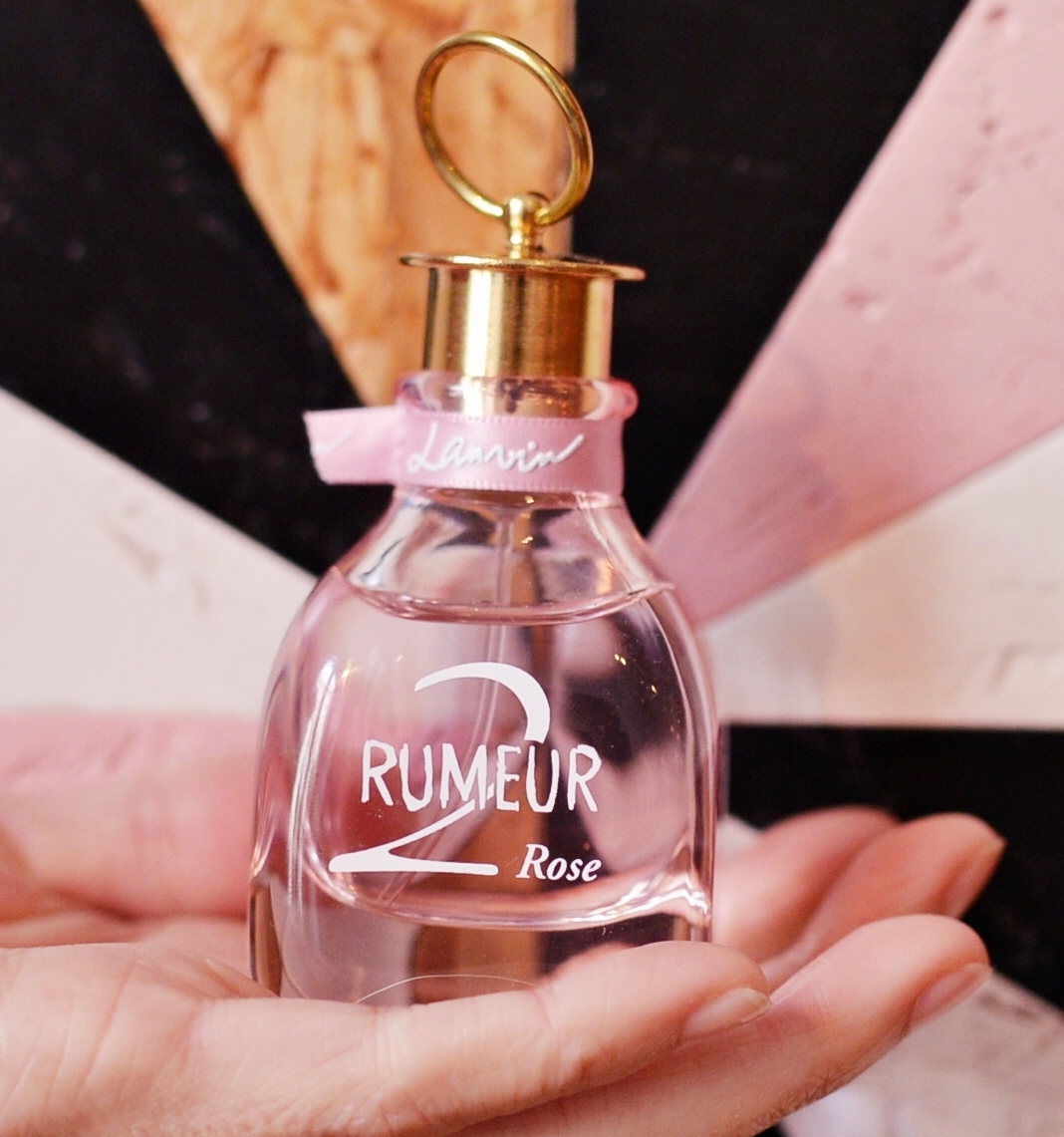 Lanvin bottle
The bottle looks very beautiful, and romantic, and will be a lovely decoration on every vanity table. The combination of pink and golden colors is one of my favorites. I will almost certainly not throw it away after I will use it up. A beautifully shaped bottle is adorned with a golden cap and pink tape, which is one of the staple features of Lanvin's designs.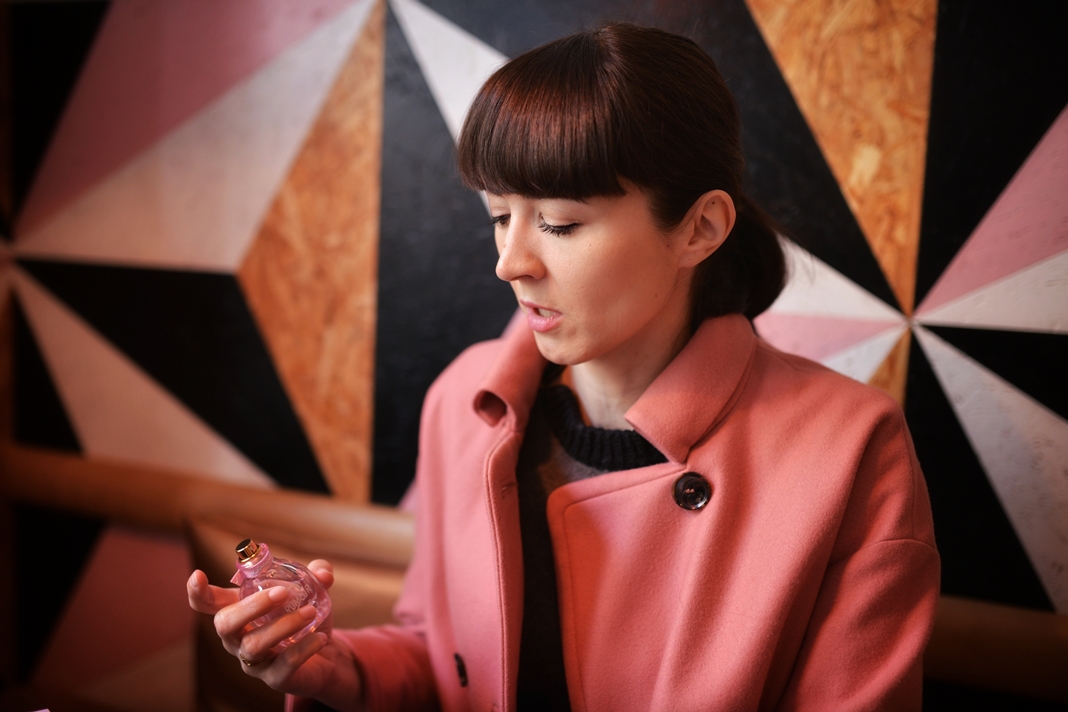 It is available as 30 ml, 50 ml and 100 ml Eau de Parfum. The launch of the perfume was in 2006.
Lanvin Rumeur 2 Rose perfume inspires with its tenderness, freshness, and timelessness. For romantic and dreamy souls.
Price range and where to buy: Lanvin Rumeur 2 Rose
Photo: Anže Buh