If I would have to choose the "signature scent" today, I would still pick Nina by Nina Ricci. Eau de Toilette Nina is in the apple shaped bottle … and although I am not a huge fan of apple scents, this special and exceptional combination of fruit, floral and warm-sweet musky scents enchanted my nose from the first spray on.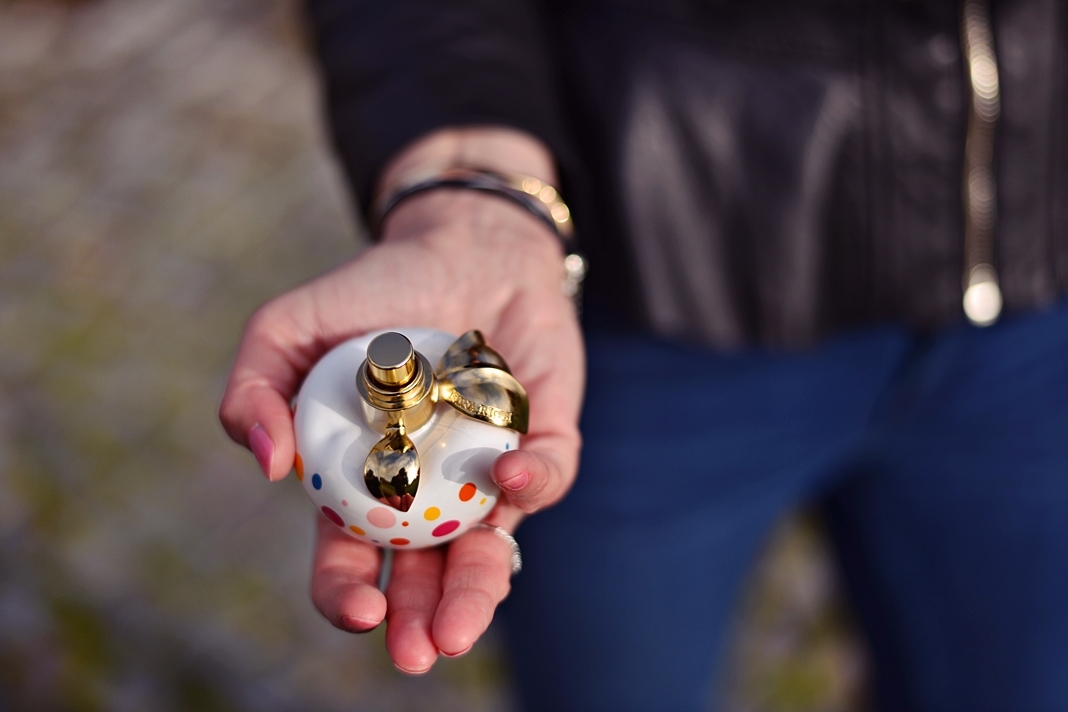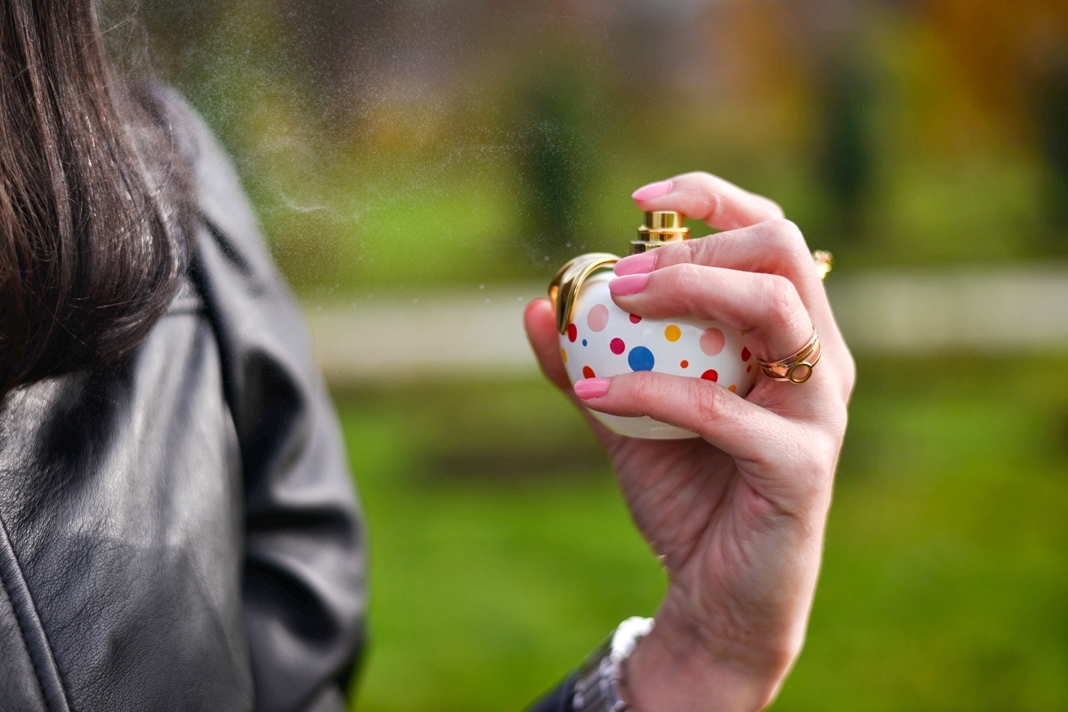 In recent years, Nina has become a real perfume classic, and in 2016, a limited collection of bottles was printed in a colorful dots-look to mark the 10th anniversary. The fabulous atmosphere of the sparkly fragrance is complemented by red, pink, yellow, orange and blue dots, which resemble *pop* confetti at birthday parties.
Nina is a very sensual, feminine and playful fragrance
Over the years, this popular fragrance has been an inspiration for many new perfume variations, which dashingly played with the original classic scent. Nina is a very sensual, feminine and playful fragrance. An excellent choice for everyone who will forever swear by fairytales, admire the castles and believe in the dragons.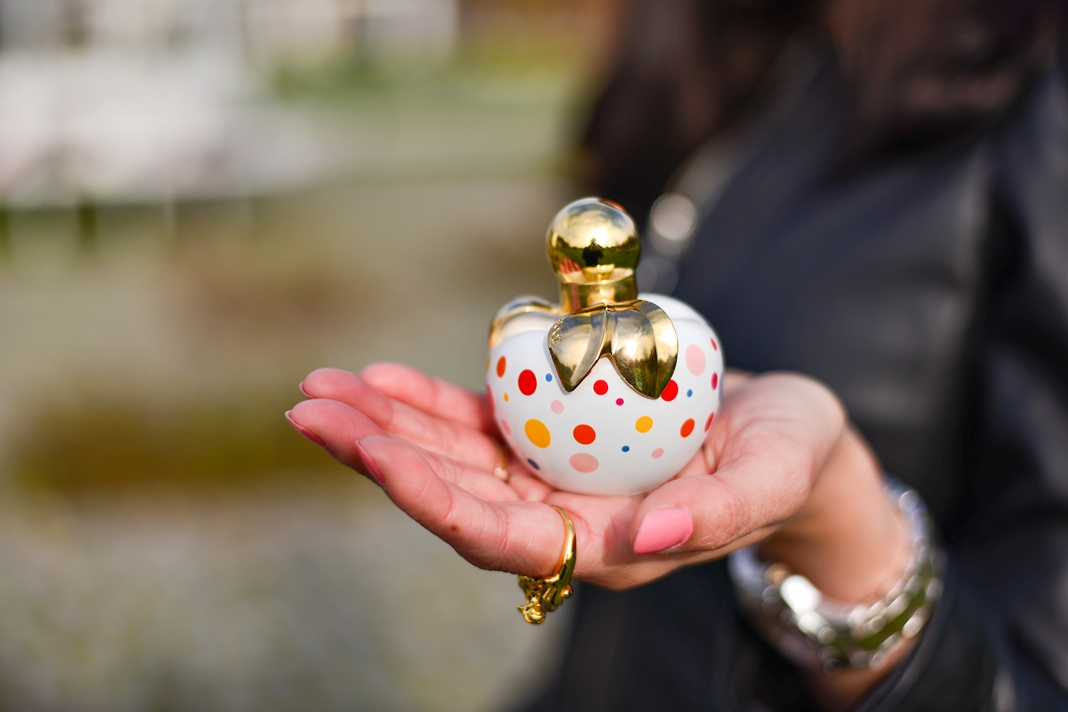 Nina POP was launched as 50 ml and 80 ml Eau de Toilette.
Sometimes I am not sure if I should keep an empty perfume bottle or should I just throw it away. And the special editions of perfumes are usually the ones I end up keeping and storing on a vanity table.
On lips: Revlon Ultra HD Matte Lipcolor in shade Obsession
On nails: Models Own Hyper Gel nail polish in shade Cashmere Rose
Photo: Anže Buh