The Precious Argan line is enriched with Argan oil, which has always been considered a golden elixir of beauty, youth, and brilliance. Precious Argan Oil Elixir comes in a plastic bottle with a dispenser for easy application and the smell … ah, this pleasant sweet oriental warmth, which always tempts me before I can even rationally think about the necessity of the product on my shelf.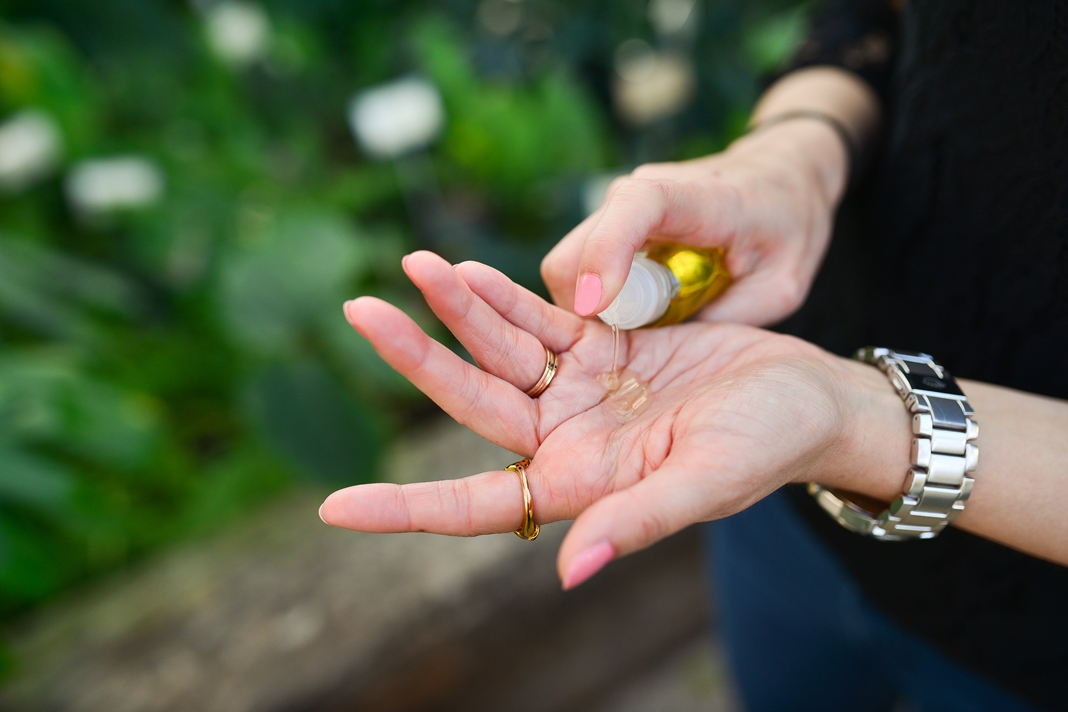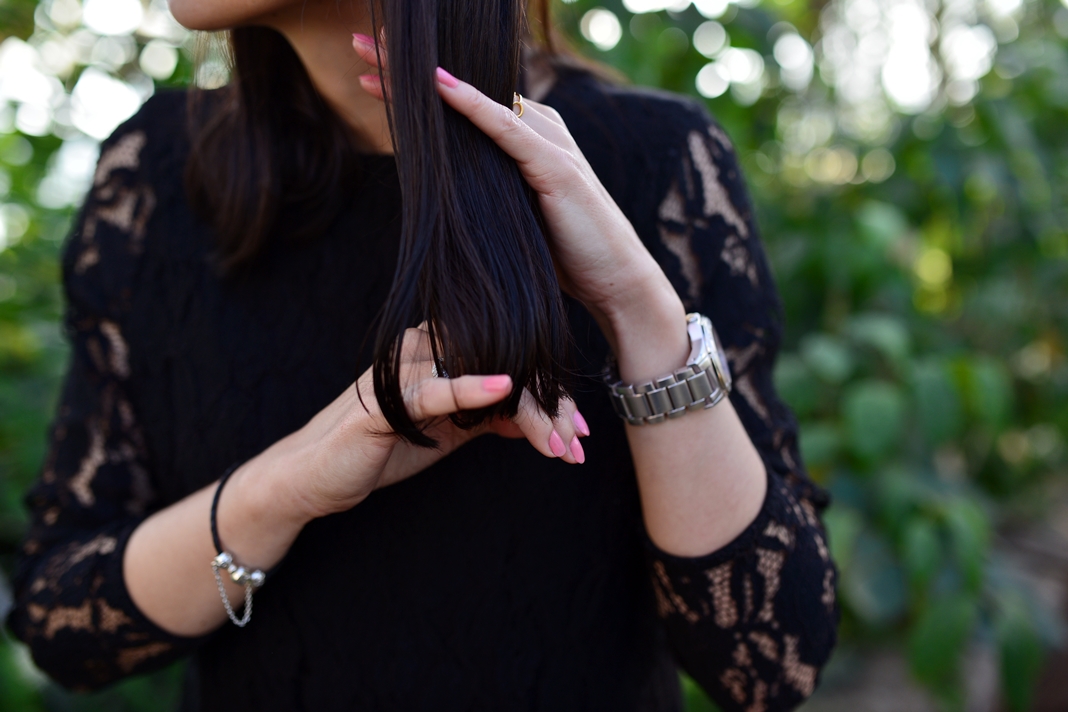 In general, almost all silicone-based hair oils on the market are similar – with differences in the choice of added natural oils, fragrance and also colorants. In addition to the silicone oil base, Oil Elixir Repair contains, of course, Argan oil and a natural yellow colorant beta-carotene, which I have noticed so far in only two formulations on the market. All others are either without colorants and are colorless or they contain artificial colorants. The consistency of the product is sufficiently dense to spread nicely on the hair and it absorbs rapidly after application. It can be used on wet or dry hair. It protects the tips of the hair from aggressive environmental factors, adds softness and shine.
this pleasant sweet oriental warmth, which always tempts me …
Warning: practically all oils for hair care and split ends are based on silicones; if they were made solely with natural oils, the would probably leave your hair and scalp greasy or you would have to rinse and shampoo after that kind of treatment.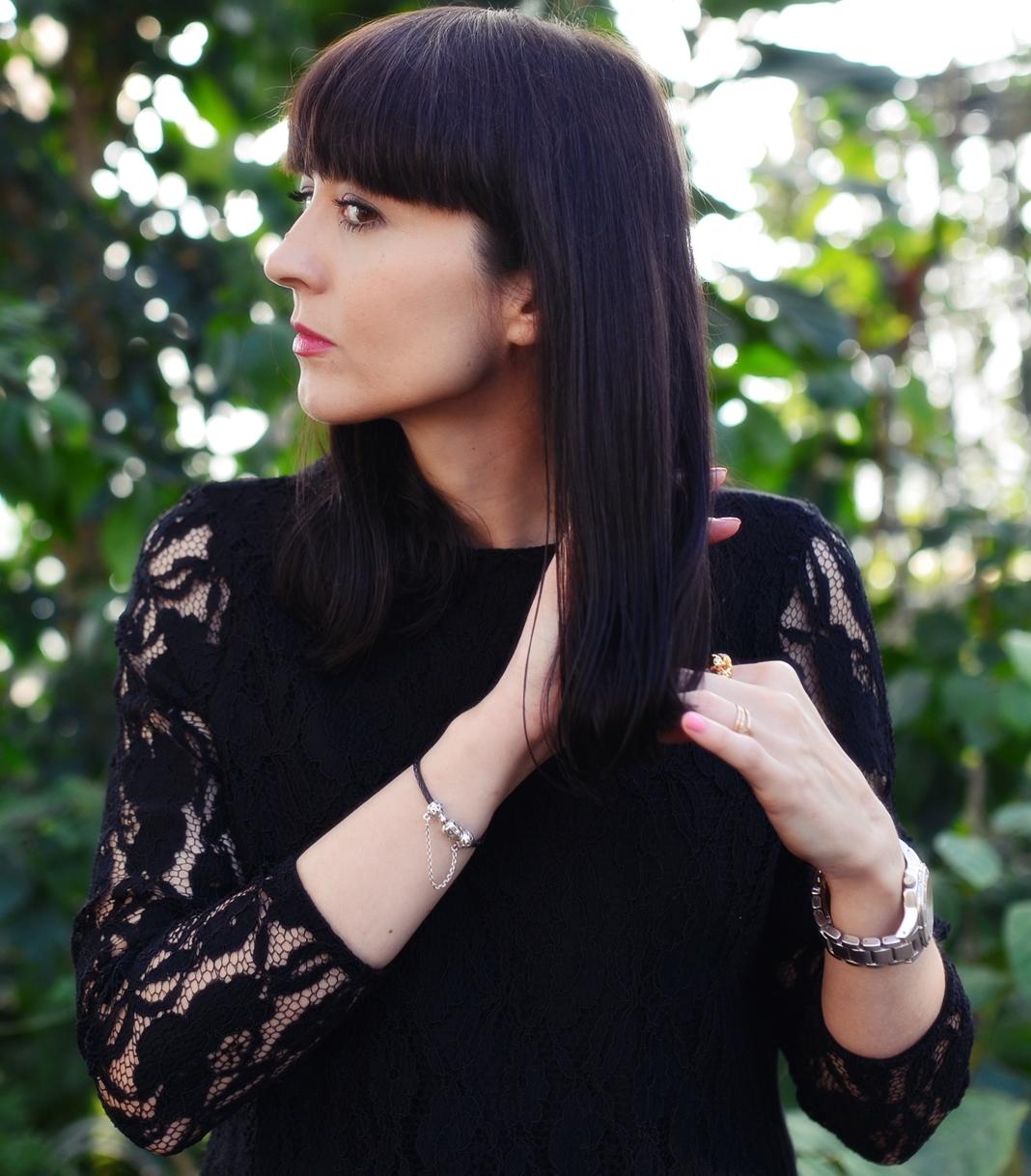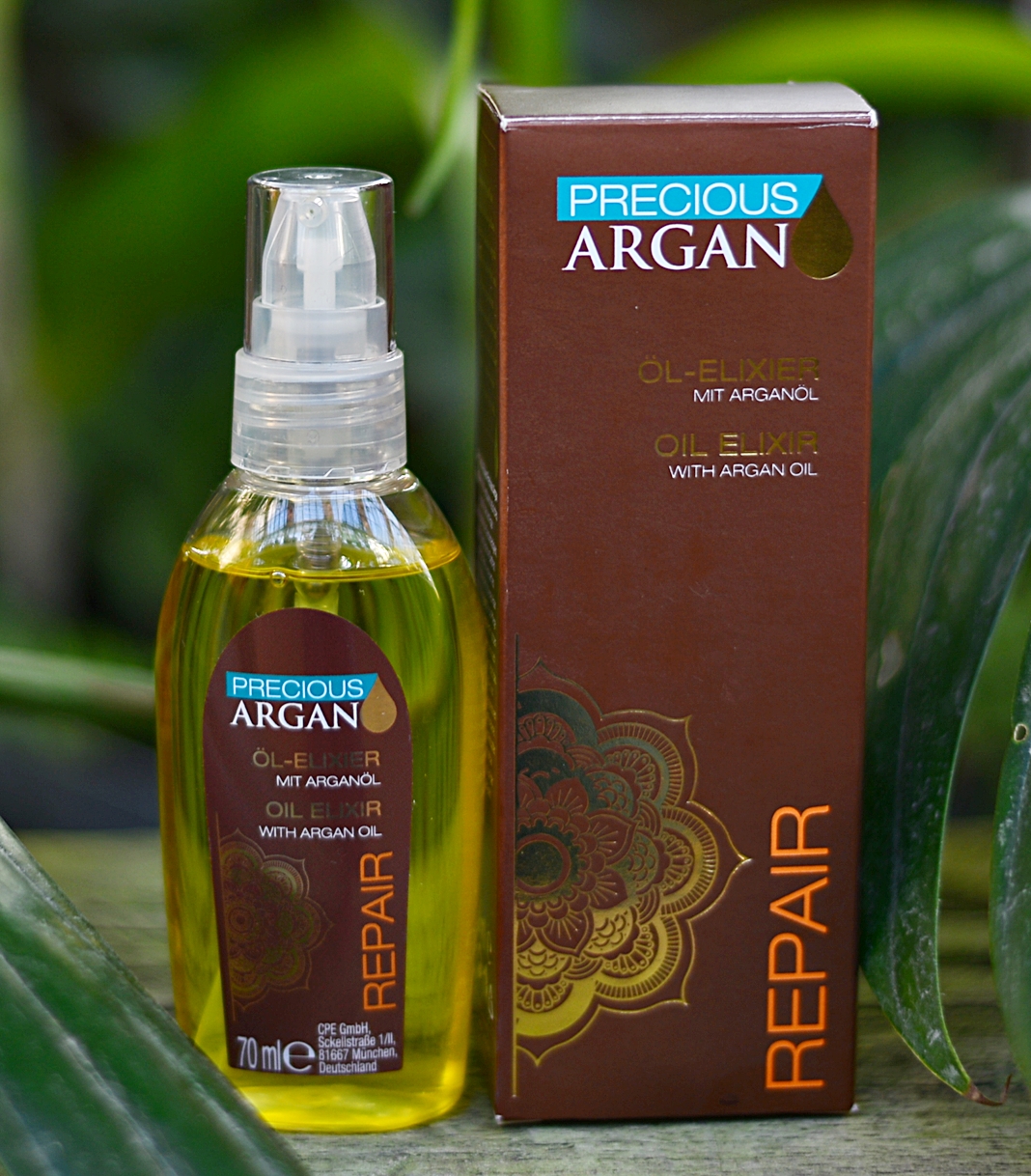 Precious Argan Oil Elixir Repair is formulated without paraffin oils, preservatives parabens, formaldehyde releasers. I love the fact that it contains a natural beta-carotene and not the artificial colorants (could this become a practice with some other cosmetic brands …?). Most colored silicone oils on the market contain artificial colorants – yellow, red, various combinations, etc. UV filters are added to the formulation, which protects the ingredients against decay due to light.
A very small amount of Oil Elixir that you apply on your palms is enough for the use on middle length to long hair.
KEY INGREDIENTS/TEXTURE/EFFICIENCY
ingredients pluses: argan oil, beta-carotene
ingredients minuses: none
texture: yellow oil
efficiency: softens and smooths hair, prevents from frizz, hair is pleasantly fragranced
I recommend this product to everyone with dry hair ends, everyone who swears on the trendy "sleek look" and to those who are magnetically drawn to the mystical oriental fragrances that stay on your hair even few hours after the application. Ratio quantity/price/efficiency is great!
INCI: Cyclopentasiloxane, Dimethiconol, Phenyl Trimethicone, Argania Spinosa Oil, Parfum, Butyl Methoxydibenzoylmethane, Homosalate, Octocrylene, Tocopherol, Butylphenyl Methylpropional, Limonene, Coumarin, Linalool, Citronellol, CI 40800.
Photo: Anže Buh