This year I bought two Advent calendars: Essence and Alverde. Given the selection of products and makeup shades, Essence to me has been the most promising among the makeup advent calendars. Alverde, for a very reasonable price, offers a nice selection of mini products that can also be used for traveling.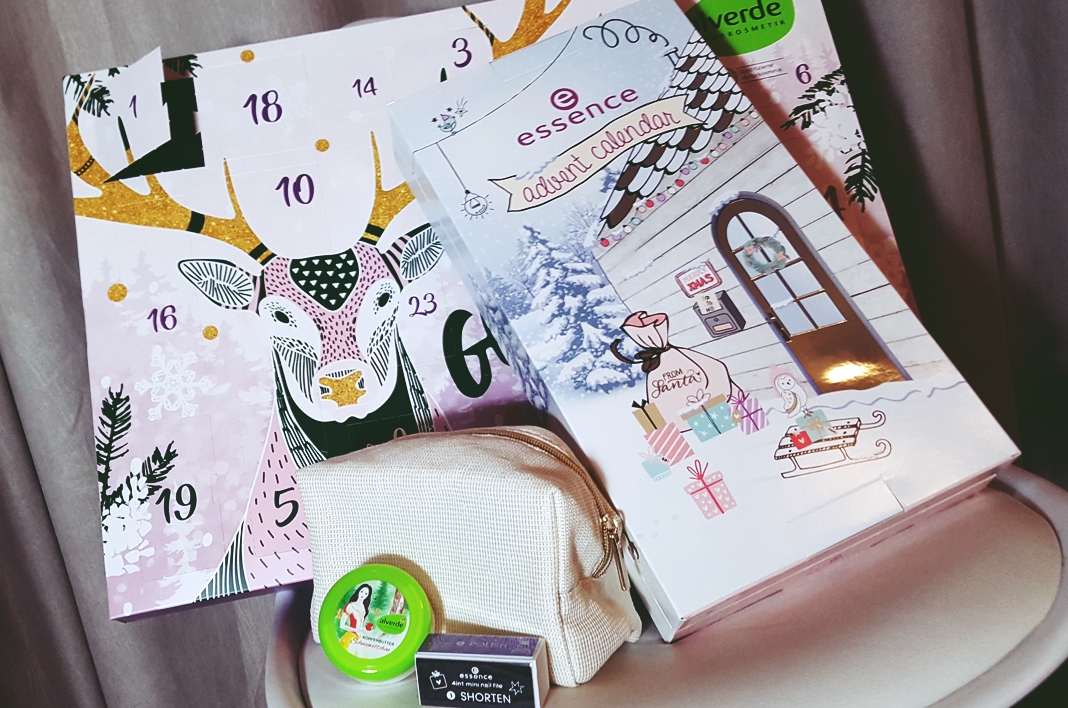 On the first of December, the practical mini nail file was revealed in Essence calendar. It has a rough and gentler side for shaping the edges of the nails, a smoothing side and a polishing site for the surface of the nail. Necessary for traveling bag. In the Alverde calendar, I got a mini body butter with the fairytale name Snow White. The smell is nothing special, but it does not seem unpleasant. Since Alverde is a certified natural cosmetics, of course, we will not find preservatives parabens, formaldehyde releasers, or BHT in products … but unfortunately, it contains alcohol. According to the list of INCI ingredients, I think it may be a little high on the list. I will most certainly use this body butter, but I was never a big fan of their body butter because of the alcohol content (unfortunately, because everything else in the formulation is great).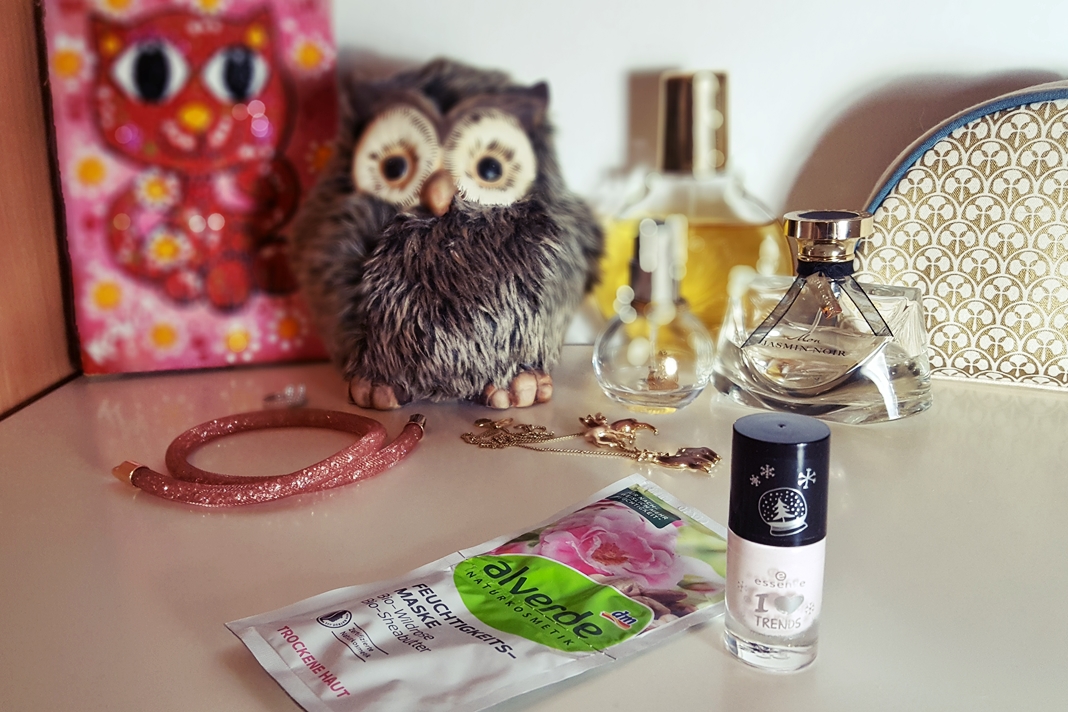 The second day of the December there was a 5 ml nail polish in Essence's calendar. A white shade with a gentle touch of pastel pink. When applied, the color has a good coverage, and for a nice and even look, two layers are needed.
Essence has been the most promising among the makeup advent calendars and Alverde offers a nice selection of mini products for a reasonable price
In the second day of Alverde calendar, there were 2 packages of face masks with sunflower oil, shea butter, olive oil, cocoa butter, rose oil and hyaluronic acid. Here too, alcohol is among the ingredients, but according to the INCI ingredients list, I don t think that the amount of it can interrupt with the nourishing and caring properties of other ingredients. I'm looking forward to trying this face mask.
On the third of December, Alverde gives us the cookies cutter, and in Essence, there is an exceptionally beautiful dusky pink lipstick, which has a great formulation. The opening of the day 3 could not happen without the help of Geri's paws …
You can follow the opening of the Advent calendars on the @ninaditto Instagram.