Moroccanoil is known for their high-quality hair products, which are often found behind the scenes of the most prestigious fashion shows and in shopping bags of celebrities. The fragrance of the line is just gorgeous, it represents their signature scent that you never get tired of.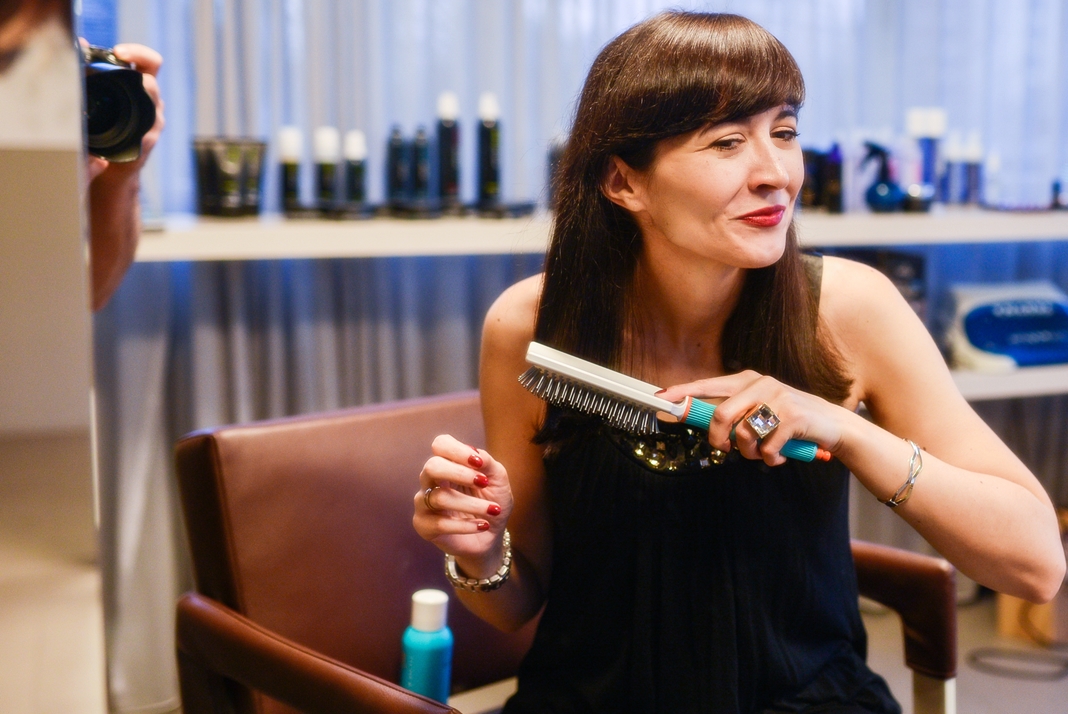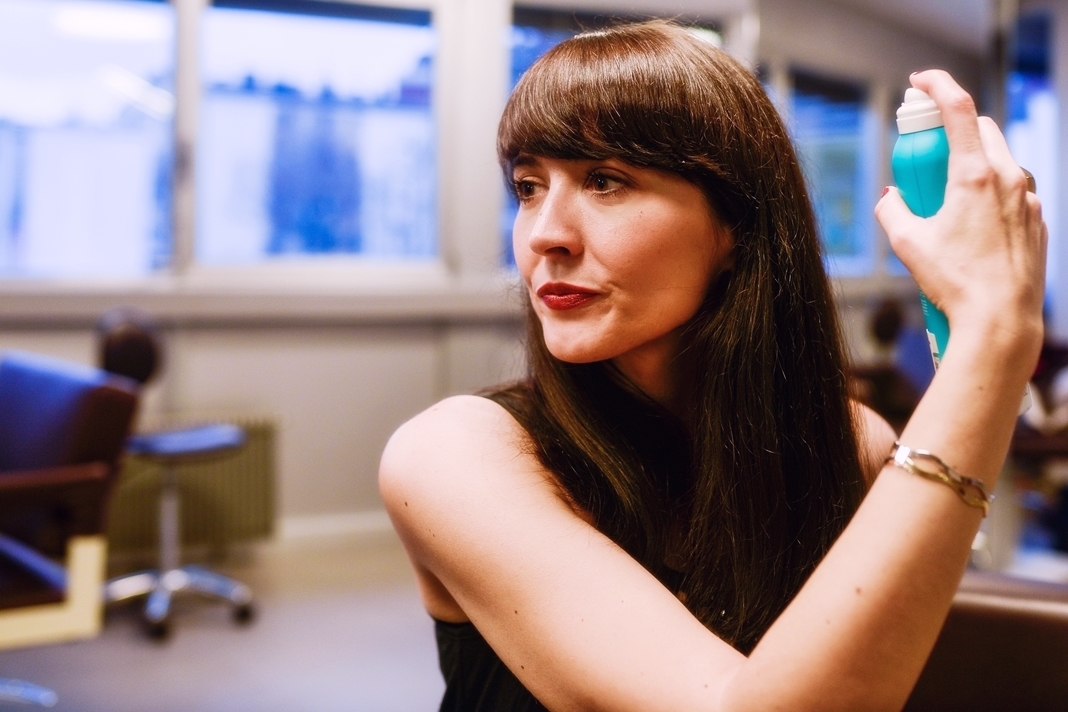 Moroccanoil dry shampoo is available in two colors – for dark and light hair. My choice is, of course, a version for dark hair that. The formulation is colored in the beige shade. Before the use, I shake it, then raise the individual hair strands and disperse dry shampoo in the line between strands. It is also excellent for absorbing the unpleasant odor that gets caught in the hair. When used properly, it doesn't leave any powdery residue and works very well on dark hair.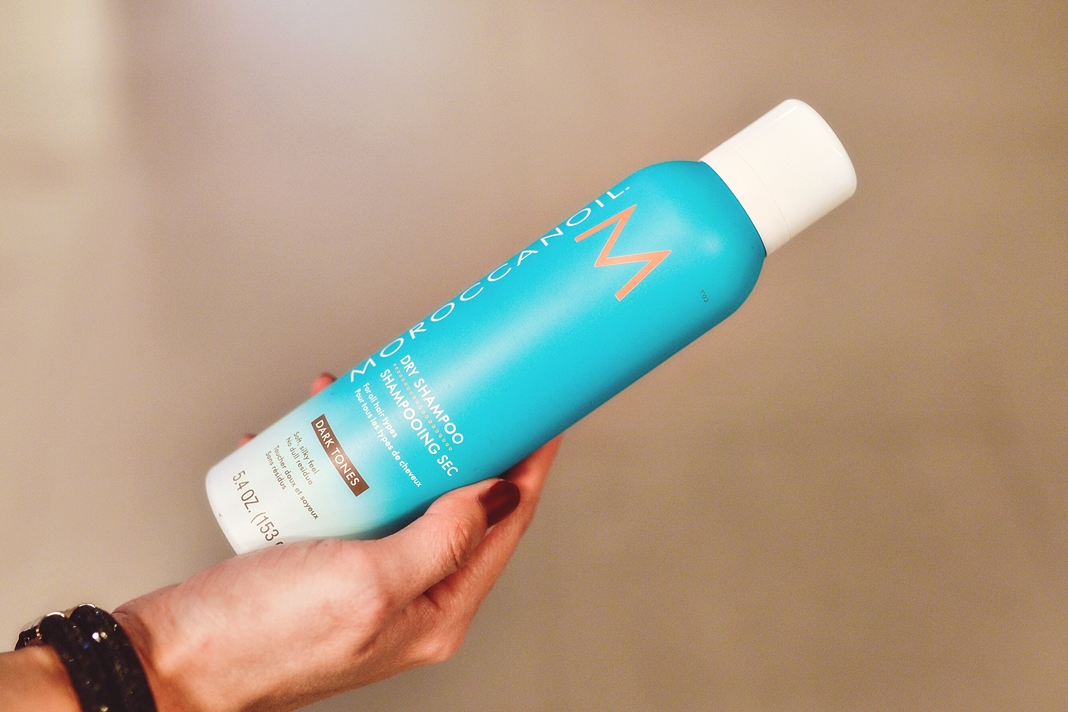 It is practical to use and the sprayer works great – it is very accurate when spraying and it disperses the dry shampoo with the ideal speed so that it can be distributed evenly on the scalp. After application, it doesn't take long for the particles to absorb the excess oil, you can comb your hair after a few minutes and continue with the styling of your hair.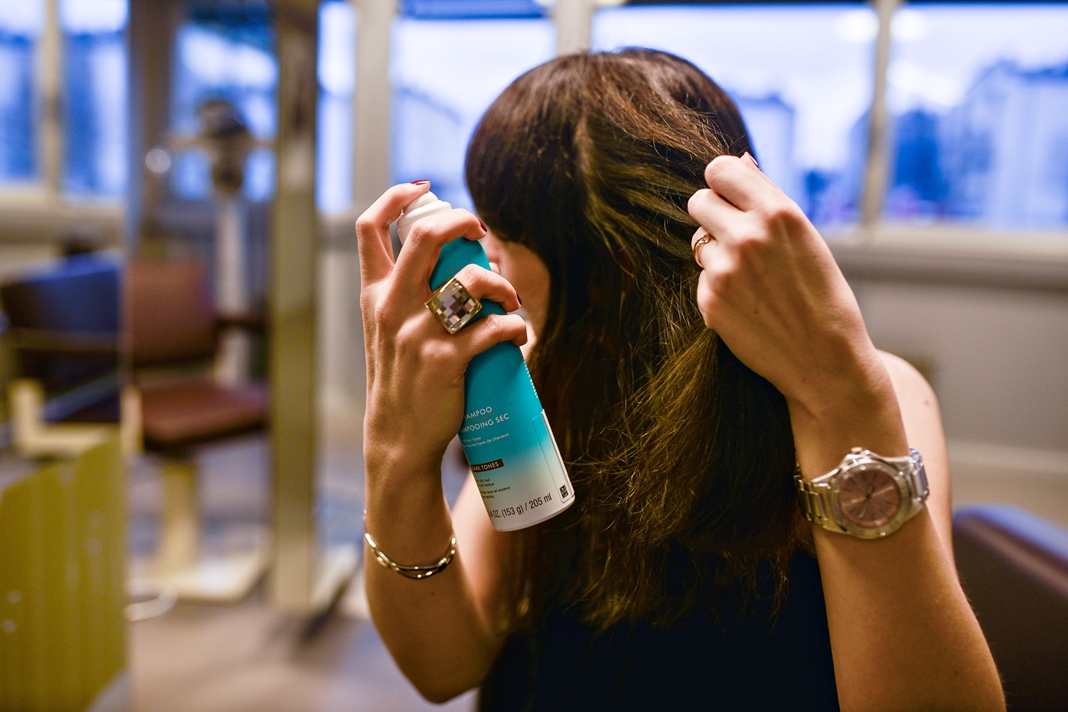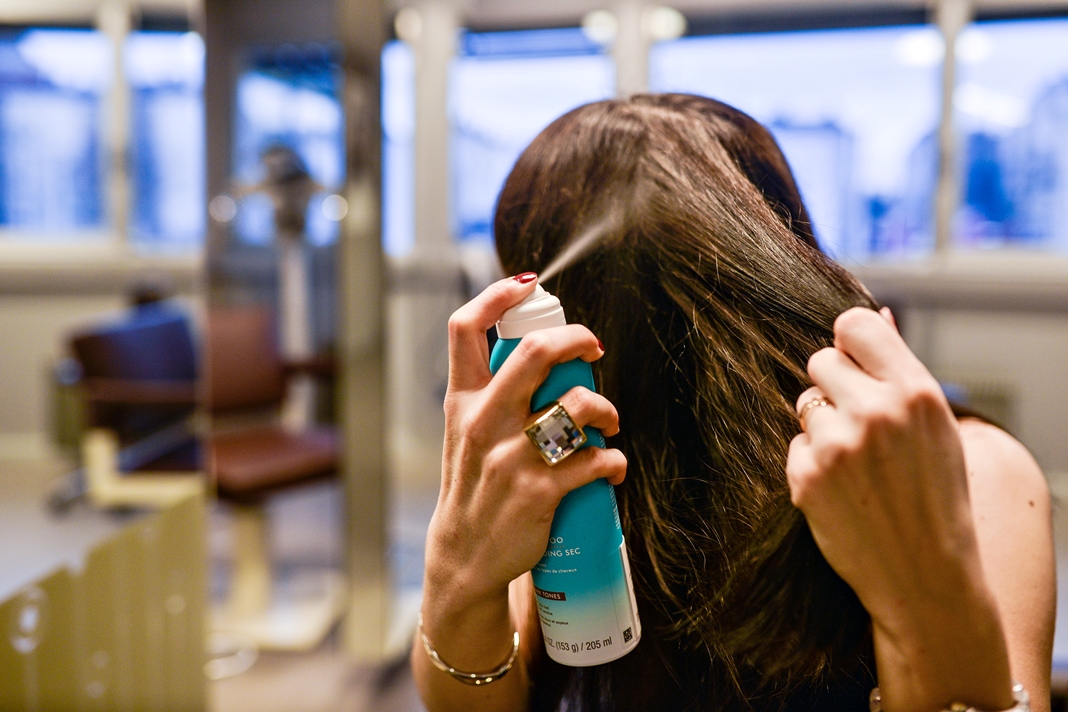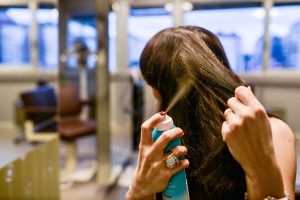 It contains rice starch for absorbing excess fat, argan oil for extra care and shine, silicone and alcohol, which serves as a solvent in a dry shampoo formulation and prevents the particles from adhesion. Due to its purpose, the dry shampoo for dark tones is slightly colored with natural colorants such as iron oxides. On the ingredients list, we can also find cetrimonium chloride, which prevents static-induced flyaway hair. The texture of Moroccanoil dry shampoo feels very nice and luxurious, the particles are ultra fine and they distribute evenly after application. Considering the quality of the formulation, this is one of the products where I can say that the higher price is justified … because the product really performs well and delivers results.
So both, the Moroccanoil dry hair shampoo and ceramic paddle brush are among my best cosmetic buys in 2017
This year I needed to buy myself a new brush – after my ghd hairbrush, that was already quite damaged, I decided to go for Moroccanoil ceramic paddle brush. For my type and length of hair, paddle brushes are my favorite. It is also important to me that bristles are not derived from animals.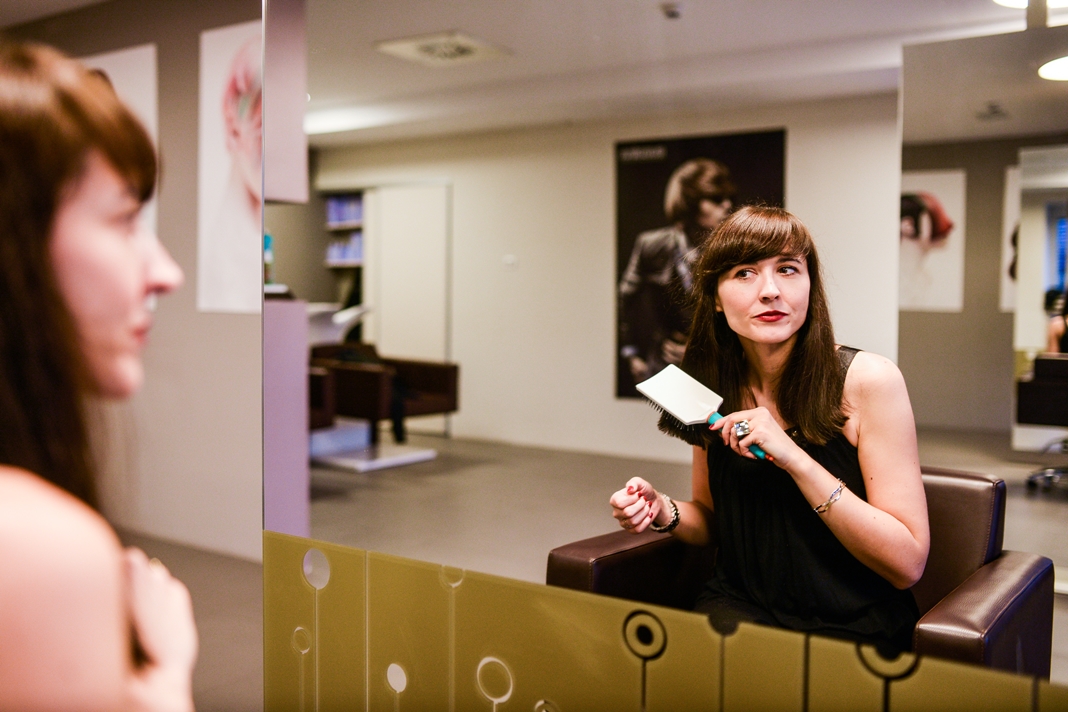 The purchase of my new brush would most likely be among top purchases in 2017. The most important plus for me is that the brush is extremely lightweight, despite its size. Because of the ceramic material and special ionic properties, the brush promises an even distribution of heat, which reduces the drying time. I am a self-proclaimed fast hair brush destroyer, and after a few months of use, this one still holds the original shape – nothing on the brush is missing, even the logo is still intact.
Because I am usually in a hurry when I brush my hair, it is also very important for me that the holder is covered with rubber. Some of the smaller brushes with smooth plastic holders often fall out of my hands … the fact that probably further confirms my status as a fast hair brush destroyer. A mini accessory for dividing the hair into individual strands is also hidden in the holder. It comes handy when you are styling something more special and you need to split the hair into individual sections.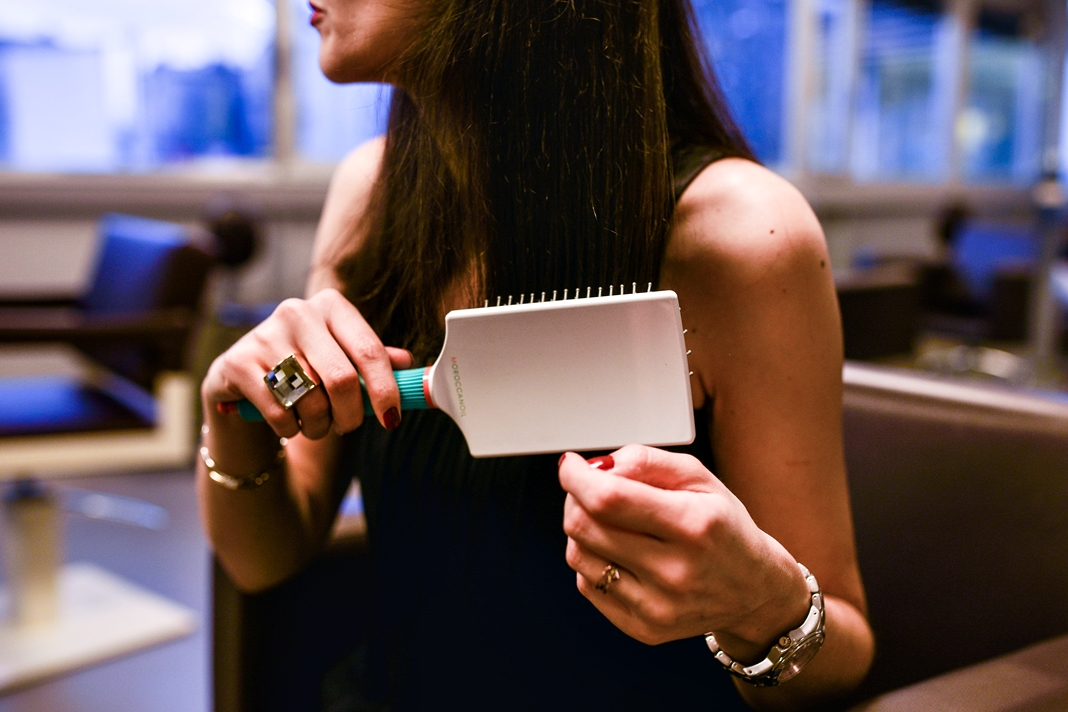 So both, the Moroccanoil dry hair shampoo and ceramic paddle brush are among my best cosmetic buys in 2017. If like me, you are tired of all the flaws of your current hairbrush and you have not yet found "The Brush", then I do think that you will be very satisfied with the purchase of Moroccanoil paddle brush.
KEY INGREDIENTS/TEXTURE/EFFICIENCY
ingredients pluses: rice starch, argan oil
ingredients minuses: in all dry spray shampoos with spray, some ingredients are necessary, such as pressurized gases
texture: smooth, light beige colored
efficiency: refreshes the hair and absorbs the excess of oil, leaves a pleasant fragrance on the hair, without noticeable residue
Dry shampoo is very convenient to use for intermediate periods during individual hair washing, but it also works perfectly as a sort of a texture spray. And I admit, because of the signature Moroccanoil scent, I use it more often than necessary.
INCI: Hydrofluorocarbon 152A, Butane, Oryza Sativa Starch, SD Alcohol 40-B, Disiloxane, Argania Spinosa Kernel Oil, PVP, Aqua, Parfum, Magnesium Stearate, Diisopropyl Adipate, Cetrimonium Chloride, Methoxycinnamidopropyl Hydroxysultaine, Iron Oxides (CI 77491, CI 77492, CI 77499).
Photo: Anže Buh